Death of a Beer Baron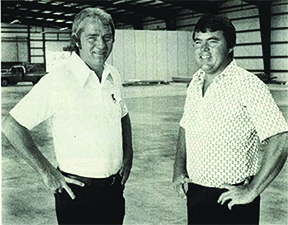 A tourist walks into a bar and asks for a Bud. Bartender hands him a bottle of Miller.
"I asked for Budweiser," man says.
"That is Budweiser," replies the bartender.
That exchange used to happen on a regular basis in Fort Lauderdale, especially in its busiest neighborhood bars. The reason: William Thies & Sons, the local Miller Beer distributor, had developed such a close relationship with its best customers that a number of bars did not even carry Budweiser. Back in the 1960s, when Budweiser was the dominant beer in most of the country, it failed to keep pace with local customers' needs when the crush of college spring break caused bars to run out of product and need a resupply fast.
When Budweiser was slow in response, William Thies & Sons made sure that Miller was available during the busiest times. Some of the most popular bars rewarded that service by refusing to carry its rival.
Bill Thies, who as a young man built that remarkable relationship after he took over the business when his father died suddenly at age 53 in 1964, died Tuesday at age 80. He had been in failing health for several years and did not recover from the effects of pneumonia over the Christmas holidays.
Thies and his brother-in-law, Bob Blaikie, were a Mr. Inside and Mr. Outside team. Blaikie was at the company plant in Wilton Manors, watching the books and keeping the trucks rolling. Thies was mostly on the outside, knowing the customers and expanding the company's business. His friendly nature and big personality made him a natural salesman, and one of the best known figures in the bar and restaurant industry. He was on a first-name basis with countless bar owners and their staffs.
"My father never told me I couldn't enjoy my job," he liked to say.
The company's market was large, stretching from Broward County to Vero Beach. Thies' younger brother Dennis, known as Dee, ran the business north of Broward County. The company had a second distribution center in Lake Worth. It eventually expanded to include distributorships in Fort Myers and Sarasota. The brothers (Bill is on the left) are shown in a photo that first appeared in Gold Coast magazine in the 1970s, and was repeated in the magazine's 50th-anniversary issue in 2015.
It did not hurt the business that the Thies family was well connected in Fort Lauderdale. The family came to Florida from Washington, D.C. in 1948 and got the Miller franchise in 1951. Bill attended St. Anthony School and Central Catholic High School (now St. Thomas Aquinas) where he was a three-sport athlete. He attended Notre Dame for two years and left when he married and joined the army. He was 26 when he took over the family business.
The company capitalized on the popularity of Miller Lite in the 1970s. Before it was sold in 2001, it had expanded to carry numerous brands, including Heineken beer. Thies had seven children and was joined in the business by his sons, Bill Jr. and Jim, who also joined him in real estate investments. A daughter, Krista Marx, is a judge in Palm Beach County. Other family members live in South Florida and Hawaii.
In retirement he became a private investor. He and his son Bill were shareholders in Gulfstream Media Group, publisher of Gold Coast magazine, when the company reorganized in the mid-1990s. Among the real estate investments was a Christmas tree farm in Blowing Rock, North Carolina.
A funeral mass will be held at 11:30 a.m. on Tuesday, Jan. 30 at St. John the Baptist Church in Fort Lauderdale. In lieu of flowers, contributions may be made in Bill's name to the St. Anthony Friends for Education, 920 NE Third St., Fort Lauderdale, online at saintanthonyschoolfl.org/give-now-2/ or call 954.467.9009.
---