One step forward, one step back
The extension of the new Brightline train to Miami on the historic FEC Railway corridor is a giant step in making the new service realize its potential. Brightline gave its spectacular new Miami station a splashy opening two weeks ago when it ran a VIP trip along the 60-plus-mile route. We were just as impressed with this trip as we were with our ride to West Palm Beach a few weeks earlier. To go from downtown Fort Lauderdale to the heart of Miami in a little more than 30 minutes was hard to believe—even for some veteran railroad experts who flew in from around the country for the occasion.
To put that speed in perspective, a few days before we drove from Fort Lauderdale to Worth Avenue in Palm Beach. We left at 7:30 a.m., hoping to get ahead of Interstate 95 rush hour traffic. Fat chance. We arrived at 9:05 a.m., five minutes late for our meeting. It took almost 20 minutes just to get to I-95.
The guests on the trip to Miami included a number of political types who were in a separate car from us media folks. But we did get a chance to introduce ourselves to Broward County State Attorney Michael Satz before boarding the train. Unfortunately, it wasn't Satz, and the man we harassed graciously said the misidentification has happened before.
It was just as well that they kept the Pharisees separate from the scribes, for we had a chance to talk to several visiting passenger rail experts, all of whom were effusive in their praise for Brightline. They agreed the station itself is an architectural knockout, built on what used to be the FEC's freight yard. Although thoroughly modern, it includes a salute to the old classic stations with a soaring glass ceiling atrium (above). It is the heart of a complex still under construction—six blocks of high-rise offices, residences and retail facilities. Those familiar with Philadelphia, where Penn Center has more than a dozen tall buildings over an underground station that was once on elevated tracks, can appreciate the concept. Another example is New York City, where Madison Square Garden was built on the site of the old Penn Station above subterranean tracks. Those railroads created their own destinations. The same will happen in Miami when thousands of workers, residents and shoppers will be drawn to the MiamiCentral Station, many of them arriving by rail.
What impressed the pros we met just as much, however, was the planning that brought the three significant rail lines in South Florida together at one hub. The platform for Brightline is adjacent to one that will be used by Tri-Rail when that 20-year old commuter train is routed from its existing tracks on the westerly CSX, and (longer range) if some Tri-Trains are shifted to the FEC farther north in Broward County. Both those events will bring thousands of commuters to downtown Miami.
Adding to the convenience is the fact that the elevated Metrorail tracks are so close to the new station that a walkway is planned to connect them. That will enable commuters to quickly reach parts of the downtown too far to walk to from MiamiCentral, and even take them another 20 miles as far south as Kendall.
***
It is an irony, and not an attractive one, that at the same time this futuristic development in South Florida is taking form, another event in the making appears to offset such progress by repeating the errors of the past. We are seeing the reckless kind of building that makes transportation advances such as Brightline so badly needed.
We speak of the massive American Dream Mall, which was just approved by the Miami-Dade Commission. This is billed to become the country's largest mall, entertainment and retail complex, which will be surrounded by a large, new housing development. Only one of 13 Miami-Dade commissioners voted against it, despite the fact that it has raised concerns about destroying even more wetlands on the edge of the endangered Everglades, and worries Broward County leaders that it will drastically increase traffic in the southwest part of the county. In fact, with a projected 70,000 vehicle trips per day, it will generate traffic everywhere in South Florida because the tens of thousands of visitors that are expected at the new complex will have to use major roads to get there. It is far from Brightline or any other mass transit system. It is just beyond the Broward County line and will likely affect us more than Dade. The American Dream could become a Broward nightmare.
As usual, the developer says it won't affect traffic that much, and new roads will solve the problem. That is absurd and everybody knows it. They said all the new high-rises in downtown Fort Lauderdale would not impact traffic, and now we see how untrue that claim was.
Piling irony upon irony, as the papers were reporting the American Dream Mall story, they were carrying a major feature, "The Invading Sea," on the threat of rising sea levels. Three papers—the Miami Herald, Sun-Sentinel and Palm Beach Post—all carried the series. It was capped off with Sunday editorials headlined "Wake up, S. Florida! Speak up on sea-level rise." The papers almost screamed at readers to shake elected officials out of their ignorance, lethargy—or both—about the urgency of the situation. They even listed contact information for five of the most influential leaders.
So, at a time when efforts should be made to conserve water absorbing open land and foliage, we continue to add to the problem by paving over every available piece of land, permitting huge developments and converting open spaces such as golf courses to houses. Wake up Florida indeed. Before your bed floats away.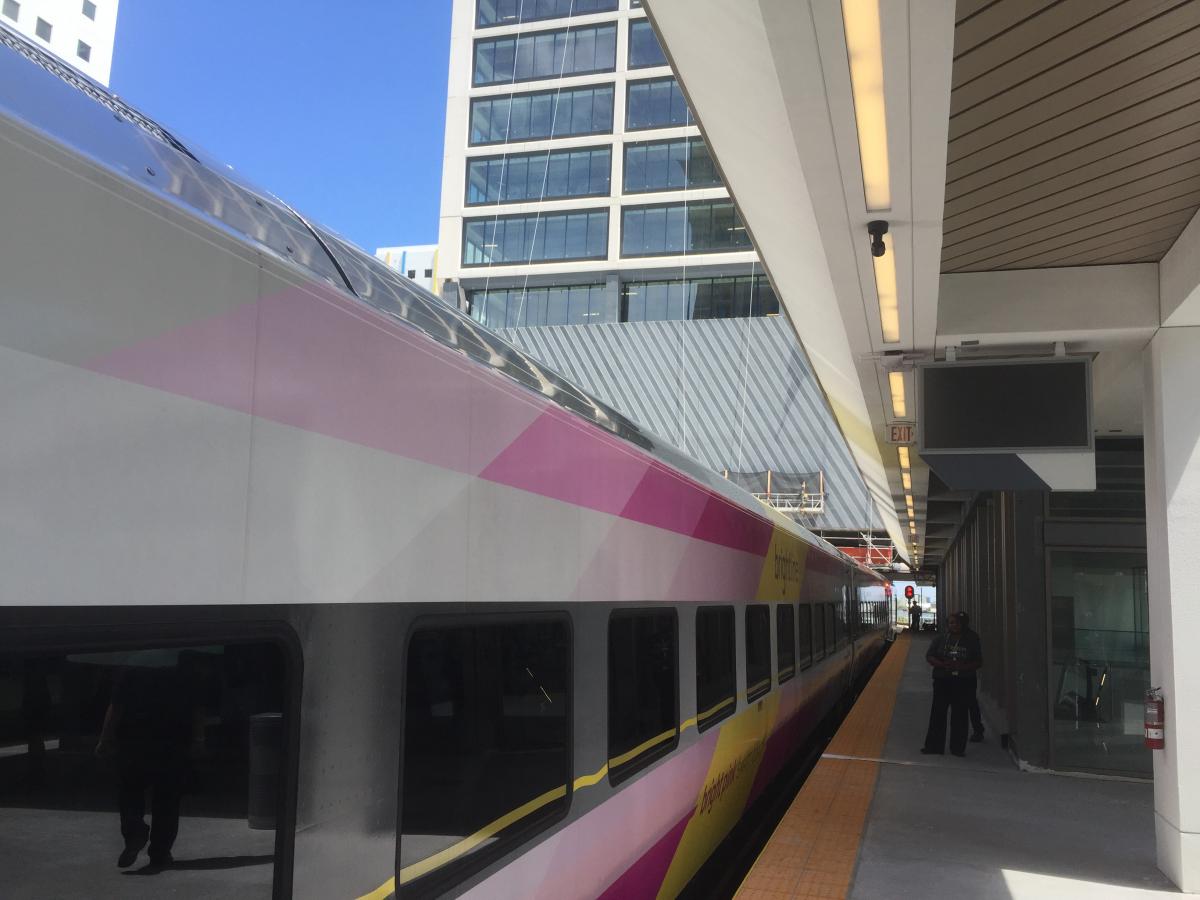 ---