Death of an Inventor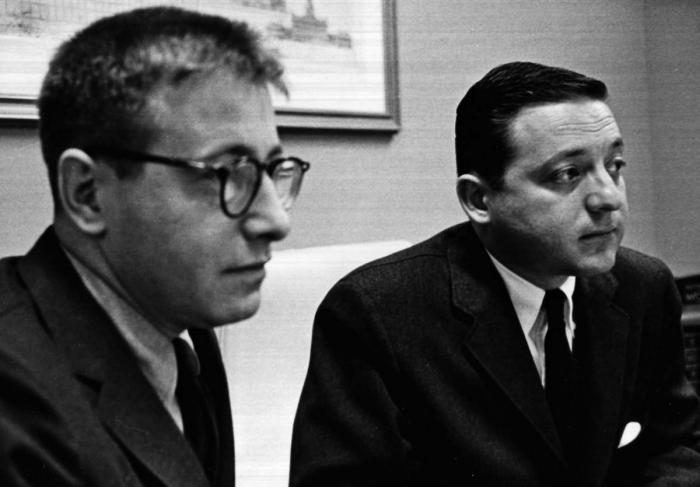 There are at least 30 local magazines in the same Florida markets (Gold Coast and Treasure Coast) that once had only a few. It is doubtful that many of them would exist today had it not been for the example set in Philadelphia some 60 years ago. That was when an obscure publication called Greater Philadelphia Magazine began to evolve into the first important city magazine, virtually inventing a new media form that has been copied in hundreds of cities, large and small.
Greater Philadelphia dropped the Greater in the mid-1960s, and as Philadelphia it cast the mold for what are now important media voices such as New York magazine, Washingtonian and Texas Monthly, as well as less punchy magazines all over the country. In our lifetime only a few people can claim to have invented something new in the print communications field. Jimmy Breslin, who died in March, was one. He created the "news column"—applying the license and artistry of a columnist to the leading news stories of the day. D. Herbert Lipson, who died Christmas morning, was another (shown above on the right with Alan Halpern in the late 1950s). He is the man who invented the city magazine.
Well, to be historically accurate for the dwindling number of people who care about such things, he should be termed co-inventor. For Herb Lipson, fresh out of Lafayette College, joined his father's company at almost exactly the same time as Alan Halpern. And many people who worked for him, including this writer, considered Halpern, a gifted editor, as the man with the vision to turn a Chamber of Commerce organ into a groundbreaking magazine.
But, as we pointed out in our bookazine, "The Philadelphia Magazine Story," which published in 2013, the writer most influential in Philadelphia's dramatic growth in the 1960s, thought otherwise. Gaeton Fonzi, who joined the magazine in 1959, wrote most of the blockbuster stories that built the magazine's reputation throughout the next decade. He recalled that it was Lipson who pushed for the transformation of a publication, which survived by selling its cover as advertising into a hard-hitting, must-read magazine.
He encouraged Fonzi to do the first stories that attracted new readers as the magazine grew in a few years from a free distribution of 15,000 to a paid circulation of nearly 100,000. As we wrote several years ago: "Lipson had a vision of what the magazine could become and the sense to give Halpern largely a free hand, and to support him in running stories that took considerable courage and exposed him to legal risk."
Those stories included the expose of a crooked reporter at The Philadelphia Inquirer who used his reputation as a hatchet man for the paper's feared publisher, Walter Annenberg, to shake down numerous businesses, including the city's largest bank. That story landed the reporter in jail, where he died. It also led to Fonzi's book on the disgraced Annenberg, which appeared to prompt him to sell the paper to Miami-based Knight-Ridder a few years later.
By that time Herb Lipson had expanded to Boston, where Boston magazine still thrives. That was actually our idea, and we helped him launch it at the same time we were preparing a move to Florida.
Fonzi, who later joined us in Florida and was editor of Miami Magazine in the 1970s, also began his acclaimed work on the Kennedy assassination at Philadelphia. He interviewed Arlen Specter, then an assistant district attorney, shortly after the Warren Commission published its controversial finding that a lone assassin killed JFK. Specter had received considerable publicity, initially favorable, for his work on the Commission. To Fonzi's amazement, Specter, later at U.S. Senator, could not explain his own theory of the "magic bullet" that underpinned the lone gunman conclusion.
Our first journalistic assignment in Florida was made in the company of Herb Lipson. We stayed at the Boca Raton Resort and Club and met with the former publisher of the defunct Philadelphia Record at his Palm Beach home. J. David Stern was celebrated for shutting down his paper after a newspaper strike by the very union he had helped create. Lipson was known for taking such fun trips with writers. He had more than a little playboy in him in his early years, manifested on that trip when he insisted we visit Fort Lauderdale to check out the sexy girls at a restaurant called the Mai-Kai.
He later spent the last of his 88 winters partly in Florida in the Naples area. When Gold Coast celebrated its 50th anniversary in 2015, we invited him over for the event. We thought it would be fun to introduce the man who started it all. He politely declined, saying we would meet at another time.
---