FAU is a NCAA Veteran
FA who? That is one of the jokes associated with Florida Atlantic's historic rise from basketball anonymity to the upcoming NCAA final-four showdown in Houston next weekend. The Owls season, almost miraculously elevated by its arrival at the pinnacle of college basketball, has certainly put our local Boca Raton on the map for a lot of people. Many sports fans likely never even heard of the school before this season. Well, it may come as a surprise to them that FAU was not exactly born yesterday, nor is this its first exposure on the national stage. One needs only a bit of memory and knowledge of the right sports.

FAU was founded in 1964, initially with graduate programs only, and had grown impressively on its 850-acre modern campus, but it was not until 2001 that it gained real national attention. And that came with the announcement that Howard Schnellenberger, who lived nearby in Palm Beach County, was coming out of retirement to head and coach a new football program. Schnellenberger was already a South Florida legend, having been a key part of Miami Dolphins' 1972 season and later taking the University of Miami from football mediocrity to a national championship. It would be interesting to watch him build a team from scratch, and that began with the first opponent with a quaint name - Slippery Rock. FAU had little more than an intramural team and lost, 40-7, but the game drew 26,000 fans. Schnellenberger improved the quality of opposition as fast as he could, moving up to Division One and joining the Sun Belt Conference. By 2007, the Owls were good enough to beat a Big 10 opponent - Minnesota, and make its first bowl game appearance. Schnellenberger's calm, pipe-smoking style concealed his energy, and he found time to raise money for a campus stadium which opened in 2011. The program continues to seek higher status. This year's schedule includes Clemson and Illinois.

While football may not yet have gained NCAA playoff identity, the NCAA tournament is no stranger to another sport. College baseball gets far less press coverage than football and basketball, but FAU's name has long ranked among the top baseball programs. Going back to 1985, the Owls have made 14 NCAA regional tournaments and advanced to the super regional (equivalent to basketball "sweet sixteen") level in 2002. The current coach, John McCormack, who we have known since he was in grade school at St. Anthony in Fort Lauderdale, has been with the program 33 years, 15 as head coach. Under him, FAU has made the NCAA tournament six times. Like basketball, the NCAA tournament opens with 64 teams, but unlike basketball, it does not generate the same national frenzy.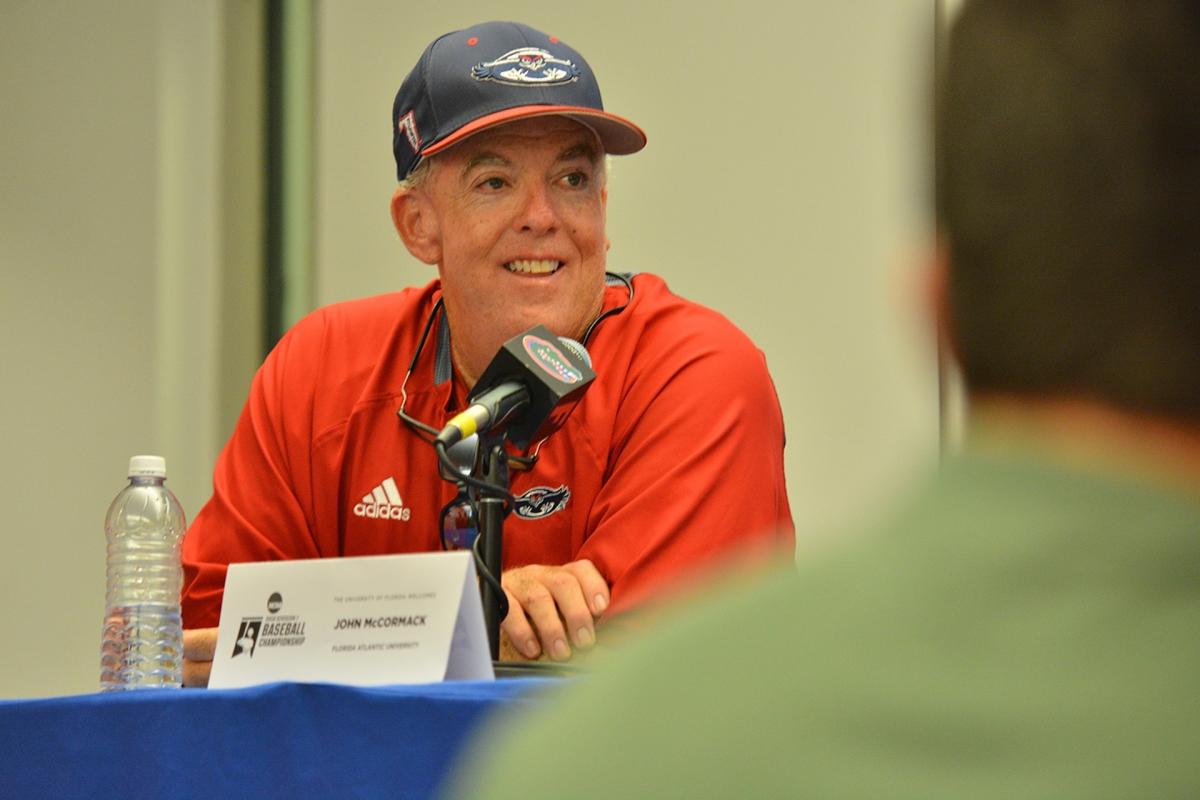 FAU's John McCormack is not a stranger to the NCAA tournament in baseball.

So, instead of broadcasters saying FA who, they could say the Owls are familiar with post-season NCAA play, making the tournament 14 times. Just don't tell them what sport.
---