Amtrak Odyssey - The Last Leg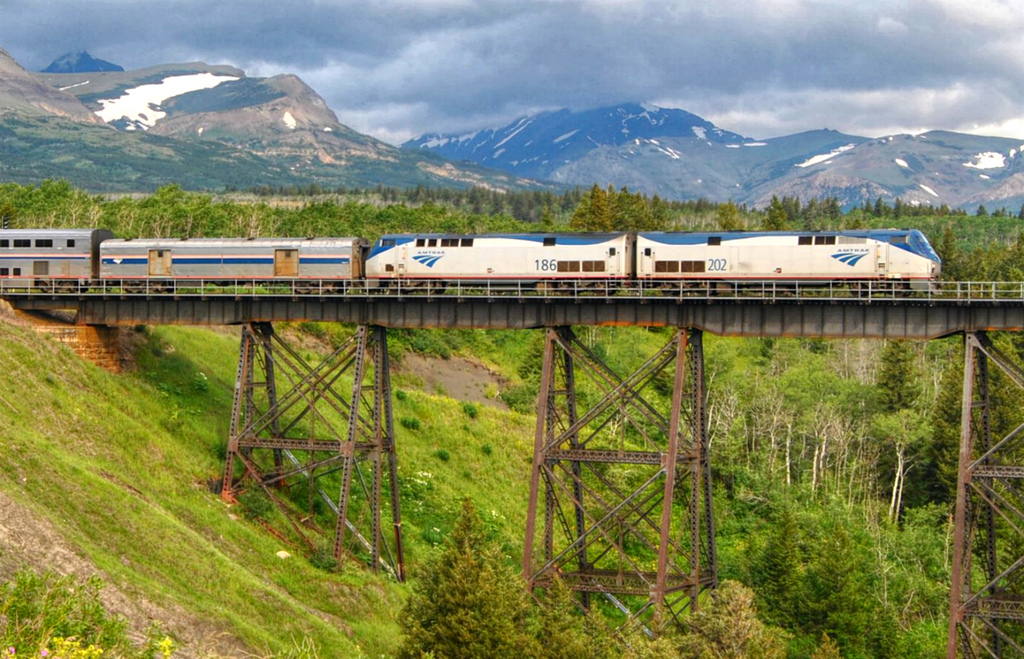 In previous blogs, we have described our effort to travel around the country by Amtrak. We got as far as San Francisco before the complications of life delayed our reports. Several weeks later, rather late than never, which could serve as an Amtrak slogan, we continue our journey. First, we note the train from Los Angeles to San Fran was only mildly late. It was right on schedule until we lost about 20 minutes waiting for a freight train to clear the track only a few miles from Oakland's Jack London Square Station, the Amtrak stop serving the Bay Area.
After a most pleasant visit with relatives, we continued north toward Seattle on the same train that had brought us from Los Angeles. It was a bit late, which is on time by Amtrak standards. It leaves Oakland a bit late in the day, so much of the journey is made in darkness while those of us with bedroom accommodations are trying to rest. We can report, however, the sun also rises in Oregon, and the final hours of that leg were slow but spectacular. The brown hills of California—California PR people have always called them "golden"—had been replaced by dense, green mountain forests. Not so late we pulled into Seattle's King Street Station.
The weather was borderline miraculous and had been ever since we set out in New Orleans. The locals, who are used to damp and misty mornings, advised us to enjoy the blue skies while they lasted. That we did, especially on the ferry ride to Bainbridge Island, where we had rented an Airbnb on the water. It was a beautiful spot, just one of several scenic islands on Puget Sound. Here, the family—we had been joined by additional relatives in San Francisco—hosted a little party. The guests were Brian and Kavita White. Both formerly worked for the Sun-Sentinel. He was sports editor and now is sports editor for MSNBC in Seattle.
After enjoying Seattle's ridiculously busy tourist district for a day or two, we were back at the King Street Station, ready to board one of the jewels of the Amtrak system—The Empire Builder to Chicago. The train did not make a good first impression. It is the beginning of the line, so there were no freight trains to blame, but it was an hour late just showing up at the station. But if you have to wait at a station, King Street is the place to do it. Built in 1906, it opened in an era when railroads were the modern mode of travel, and rail companies took pride in the architectural distinction of their big city terminals.
Some cities have let these old stations be destroyed. New York's Penn Station is a prime example. Its tracks remain underground, but the old station was razed to make room for Madison Square Garden. Seattle, however, preserved its elegant station and modernized its passenger platforms with a glass walkway over the tracks, leading to CenturyLink Field, home of the Seahawks, and nearby Safeco Field, the Mariners ball park. It also serves a busy high-end commercial district nearby.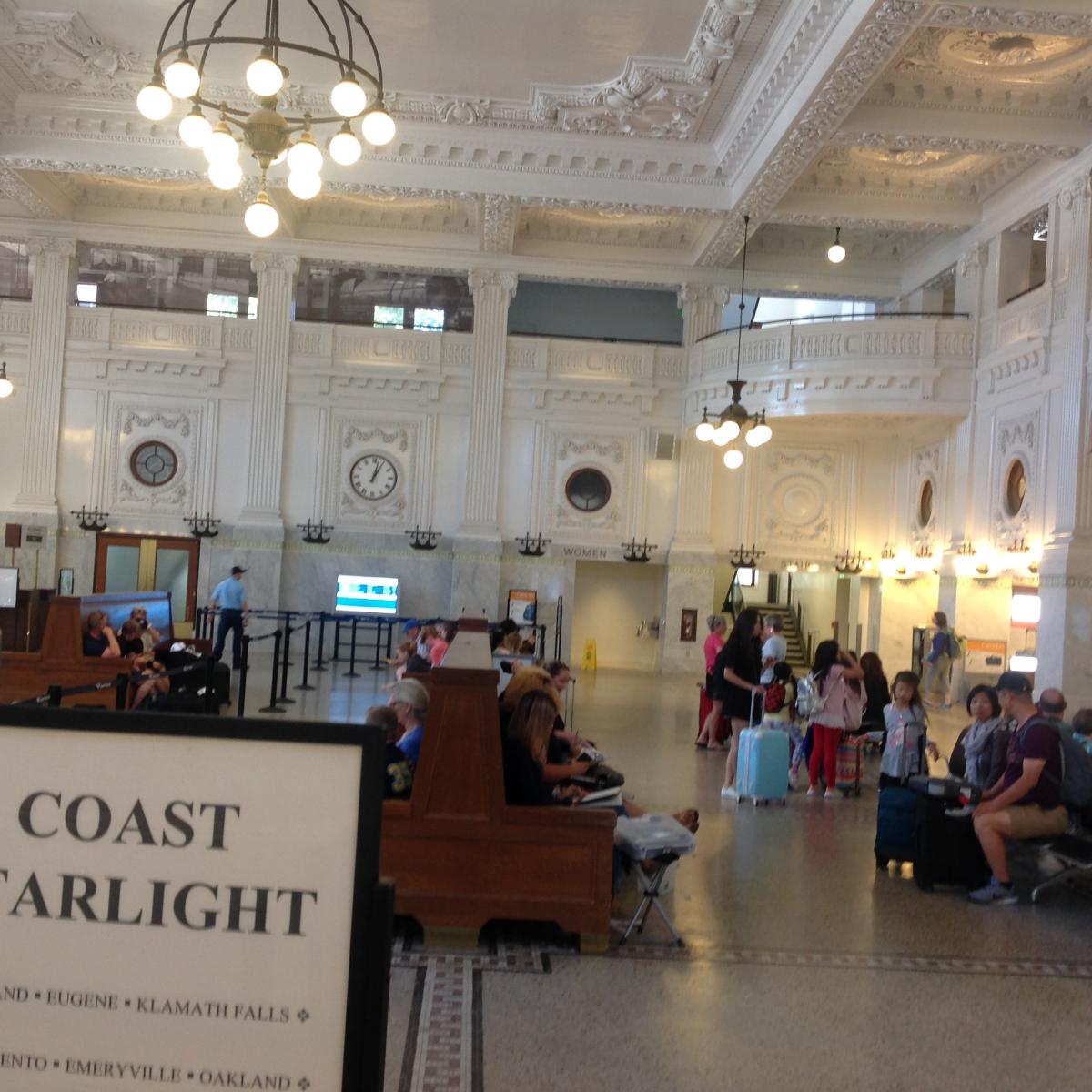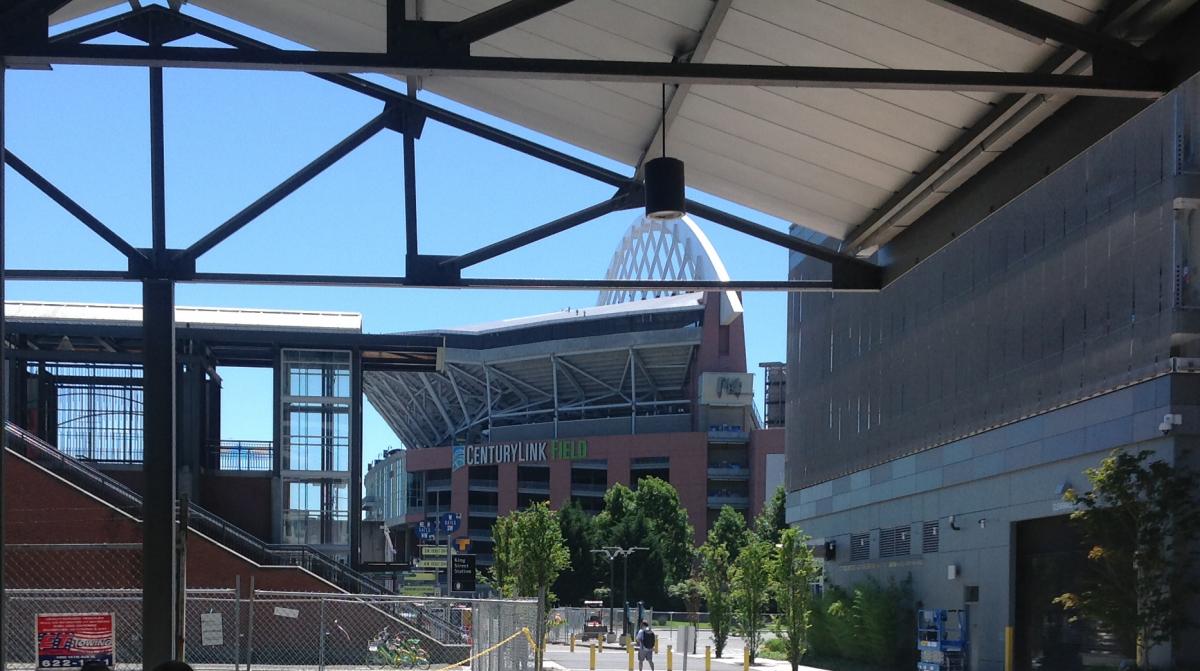 Once underway, the Empire Builder lived up to the billing. It begins with a late afternoon ride along the edges of Puget Sound. As with the Coast Starlight along the Pacific, there is nothing between the tracks and the water as the train weaves its way into the hill country of eastern Washington. Night closes the view, and when daylight returns the train has crossed the northern sliver of Idaho and is entering Montana's Glacier National Park. Amtrak times its schedules to provide daylight views of its best scenery, so even when a train is late, as we were, there is still prime time visibility. This majestic section of the northern Rocky Mountains was preserved by the railroad when it came through in the 1890s. The management of the Great Northern Railroad—now merged into BNSF—lobbied for the park's creation in 1910, sensing it was creating its own tourist attraction. And that it has. The lounge car, with its visibility on all sides, is jammed for the ride through the vast splendor of the park.
The train was now seriously behind schedule, and the situation did not improve as it exited the mountains and entered the rolling brown hills of North Dakota, sections of which resemble a basket of biscuits. Soon the Great Plains were reached, and another nightfall breaks the monotony of endless flat vistas broken only by grain elevators gleaming silver in the late day sun.
Morning brings much of the same, but by now most of North Dakota has been crossed, and the plains are now rolling into Minnesota. The railroad, which had been skirting the Canadian border for hundreds of miles, begins angling to the southeast, bent on reaching the twin cities of Minneapolis and St. Paul. Alas, it was now reaching them some five hours behind schedule.
There is a reason this train runs so late. In recent years there have been natural resources discovered along the route, greatly increasing the volume of freight traffic on a line that still has miles of single track. That means trains pull off on occasional sidings to let traffic pass in the opposite direction. The train that stops is usually Amtrak. Railroads vary in their treatment of Amtrak. Some take pride in keeping the passenger trains on schedule; others treat hosting Amtrak trains as something of a corporal work of mercy. They almost always give priority to their moneymaking freights. It does get tedious when you sit for 15 minutes, looking out a window at land that does not have so much as a grain elevator for scenery. That's if you are lucky. As often the view is blocked by what seems like a 20-mile long freight rolling by at 10 miles per hour. BNSF (that's Warren Buffett's railroad) has been double tracking to relieve congestion, but that is a slow job. It is working with the state of Idaho to remove a major bottleneck. A 1.6-mile bridge built in 1905 has only a single track, and the railroad wants to build another bridge. That's a serious project, but it's one that needs to be done to speed up traffic. The delays were not unexpected. We had checked out the on-time performance of the three trains we rode, and the Empire Builder was known for delays.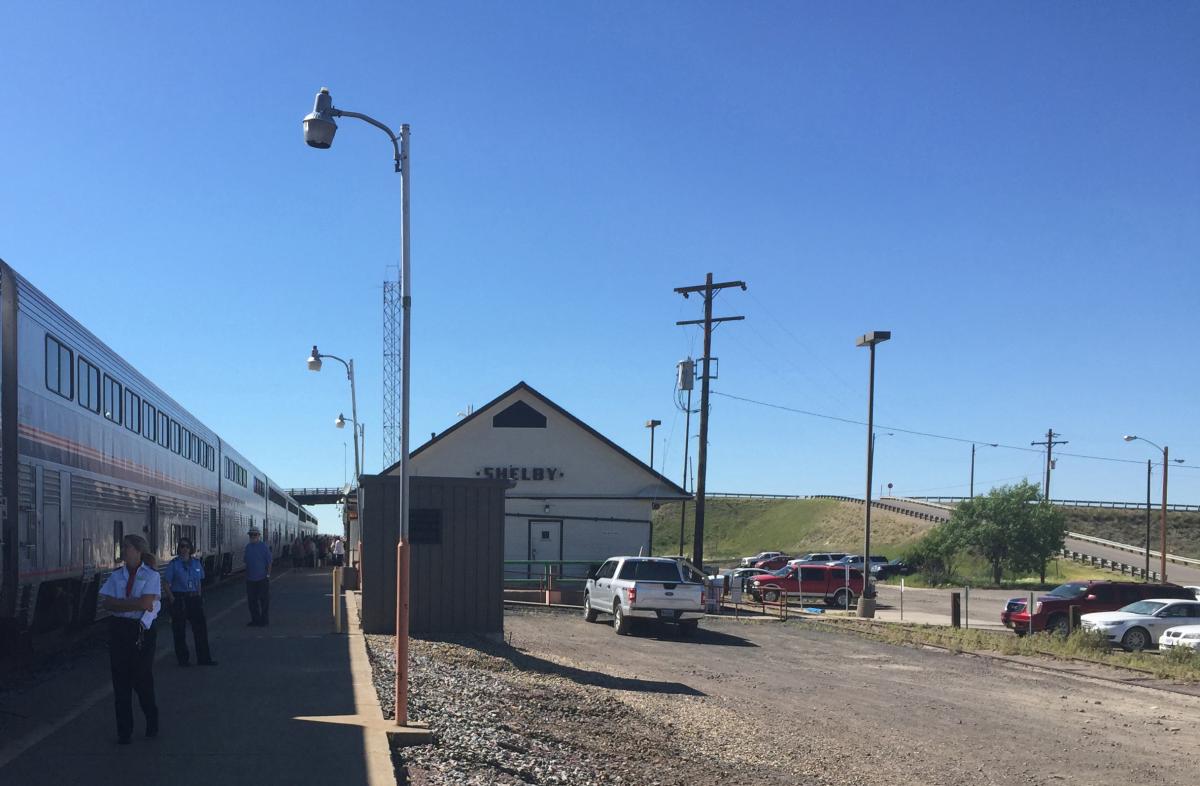 Still, after being on a train for more than two days, the lateness becomes irritating, but it was worse for passengers who planned to meet other trains in Chicago. There apparently were more than a few in that category, and there were announcements of arrangements being made to accommodate them if they missed their connections. Some were advised to detrain before we reached Chicago. I don't recall the reason for that; it did not affect our family group, and we were staying overnight before flying home.
It did take away from the fact that the train seemed to make up some time as it entered the fast corridor from the Twin Cities through Milwaukee and into Chicago. We recalled that back in 1930, a steam locomotive racing from Milwaukee to Chicago set a speed record of 104 miles per hour. Today Amtrak has a speed limit of 79 miles per hour, the exception being the Northeast Corridor, which is owned by Amtrak and allows speeds over 150 miles per hour. We should note that people who ride long distance trains are generally not in a great hurry. Since the Wright brothers, there have been faster ways to cross the country.
The purpose of our trip was the trip, and my son Mark and his family joined on various legs. The journey, which included two layovers, took just about two weeks. For the grandkids, who have been to Italy and Ireland, it was a chance to see their own country from the same level as those hardy souls who first crossed it some 200 years ago. Home for a few days, we asked Mark to reflect on the journey.
"There are a lot of farms in the United States," he said.
Image via
---