All glory is fleeting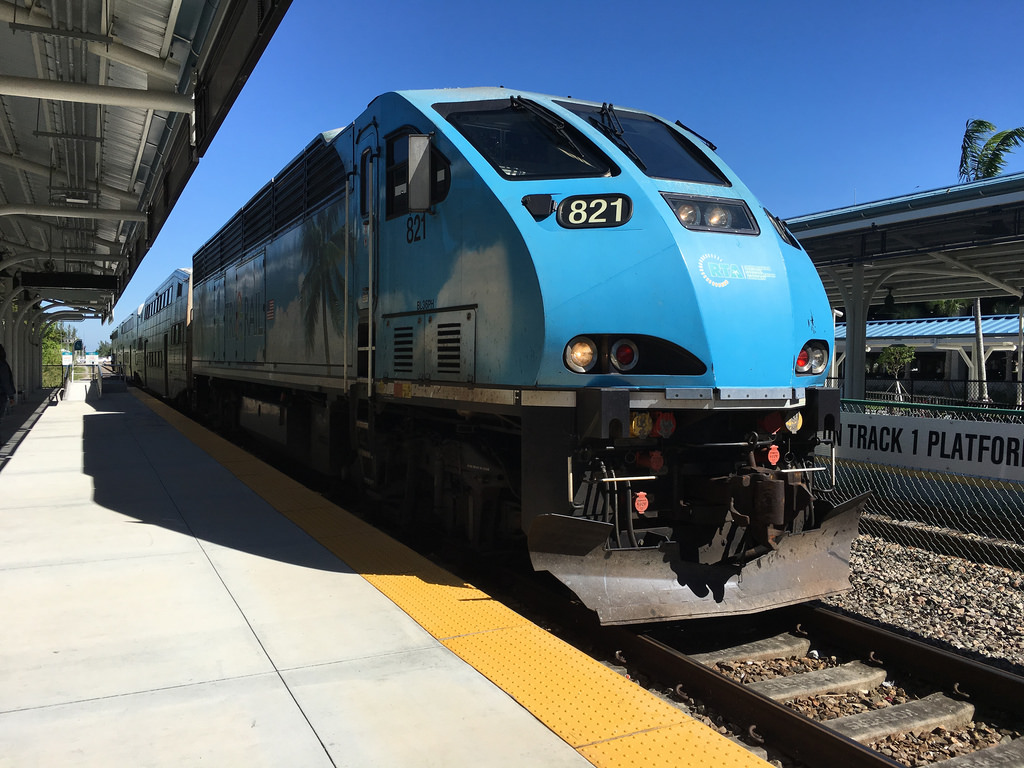 If Ed Kennedy had died 20 years ago, instead of living to the ripe old age of 87, his departure from this life two weeks ago would have warranted an important obituary in the newspapers, maybe even page one. But with newspapers hurting, and not that many people even reading obits in print these days, the former Broward County commissioner had to settle for a paid, not very long sendoff in the Sun-Sentinel.
The brief obit did cover the man's salient achievement, however. It recounted how as a Broward County commissioner from 1984 to 1992, he was an early advocate of a commuter rail. He was not the earliest, we must note. Anne Kolb deserves that distinction when she was commissioner in the early 1970s, but her vision turned out to be a long way off. A decade later, it was Kennedy who managed to bring three counties, historically not known for cooperation, into the compact that resulted in Tri-Rail. That was in 1989, and for a time, Kennedy was much in the news as Tri-Rail got off to a rocky start with late trains and disappointing ridership.
We got to know the man at the time. We were writing a column for the late Hollywood Sun-Tattler, and being a train junkie, we followed the problems of a system that everybody, including Ed Kennedy, knew was on the wrong track. Its initial reliability was hampered by the fact that its dispatching was controlled by its landlord railroad—the CSX. And, as happens with Amtrak trains all around the country, railroads give priority to their own freight traffic, even if that makes passenger trains chronically late.
We were sympathetic to Kennedy and Tri-Rail, a rare voice of hope amid a chorus of criticism from much of the media. We wrote of the challenges of a commuter train that missed by a mile the downtowns all along its 71-mile CSX route, while the nearby FEC tracks, perfectly positioned to the east and penetrating the commercial centers of Delray Beach, Boca Raton, Fort Lauderdale, Hollywood and Miami, were used exclusively by slow-moving freight trains. We illustrated the problem by trying to talk to the FEC about the possibility of using its tracks for passengers. We waited for weeks for a return phone call, and when it came, it was the president of the railroad. The FEC did not even have a PR person. Didn't need one. The president, in a gruffly amiable way, said "Sorry Mac, no interest in commuters. We're a freight railroad."
Ed Kennedy appreciated our efforts, and was always available—even to meet a few times after work at Danny's Downtown, a short-lived restaurant bar owned by the late Danny Chichester. It was in one of downtown's taller buildings at the corner of Broward and Andrews avenues. It is now that green Bank of America building. Despite the pressure he may have felt, Kennedy was always upbeat and calm. It took some time, but eventually, his confidence was rewarded as Tri-Rail overcame its startup problems and turned into a useful train, gradually building ridership to 16,000 daily, despite the handicap of being on a track to nowhere. Its southern terminus was in a seedy neighborhood near Miami International, miles from the city's booming business center. That will soon be changed, as the service is scheduled to be re-routed (along FEC tracks) into the heart of the city.
Ed Kennedy lived long enough to see the seeds he struggled to plant in the 1980s bear promising fruit after the FEC changed ownership and decided to re-enter the passenger field with Brightline, the fast train planned to connect Miami to Orlando. With that breakthrough, it is anticipated that Tri-Rail will at last use the right track, routing some trains to serve the core of fast-growing downtowns all along its right of way. Recently, Brightline has even hinted it might even serve commuters, with additional stops between West Palm Beach and Miami.
Too many politicians leave behind them a legacy of self-serving deals, sometimes even jail time. Ed Kennedy leaves behind something of value. He may have outlived the accolade, but amiable Ed Kennedy deserves a fond farewell.
Image via
---