An Artist For The Ages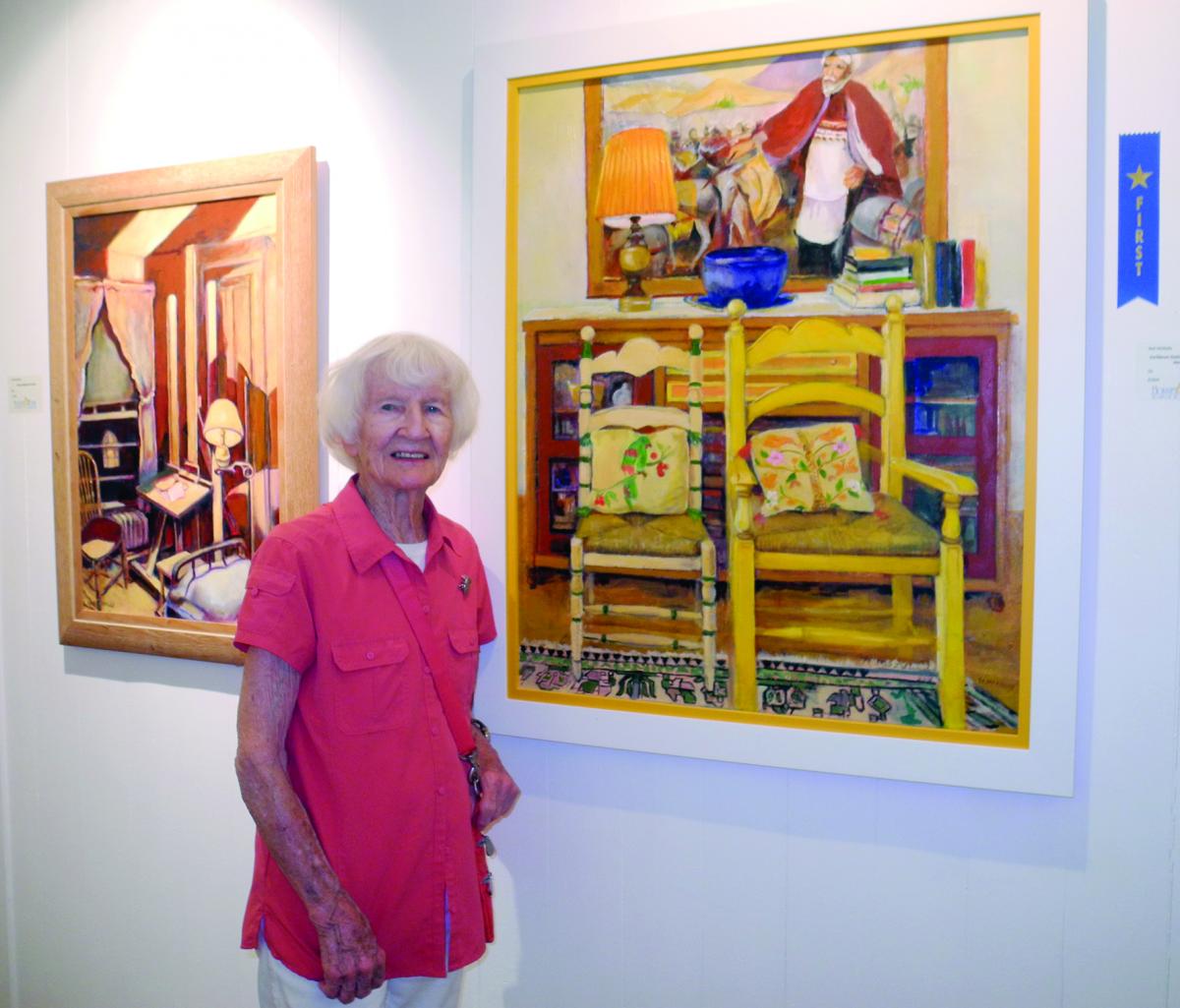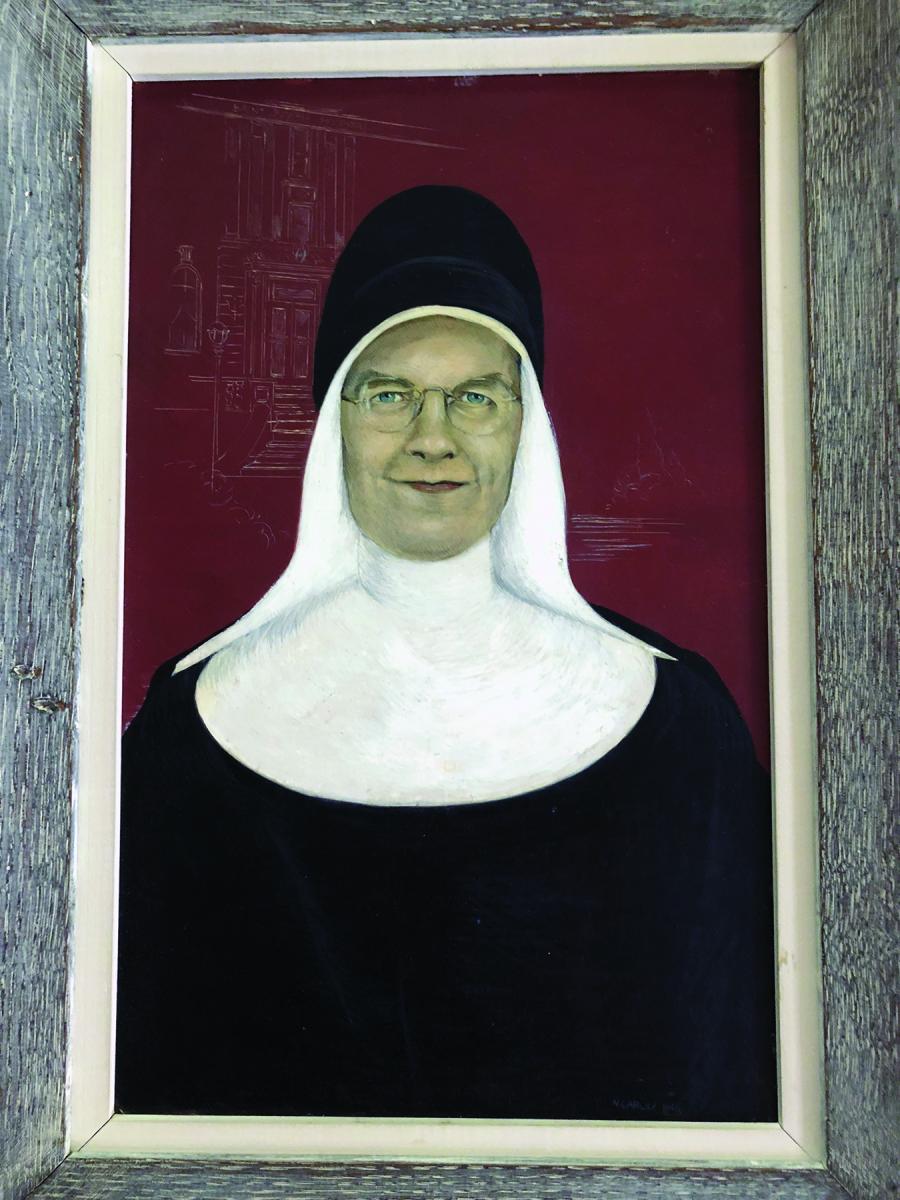 Do you remember what you were doing the last time you turned 100? Nella McNally does. The Fort Lauderdale mother of three, grandmother of six and great-grandmother of nine, is being honored for her artwork both locally and by her Ivy League alma mater.
Ms. McNally's full name is Ellen Carley McNally, but she goes by Nella, and that nickname goes back a long, long way. She celebrated her 100th birthday in August. The Galt Ocean Mile resident has been painting most of her life and works at it almost every day. That in itself is a story, but a better one is her unique connection to her old school—Yale.
She is a 1945 graduate of Yale's School of Fine Arts, the oldest of its kind in the country. There she learned a form of painting that had been largely lost for hundreds of years. Egg tempera uses egg yolk as its base and was a common technique in Europe before oil paints were adopted in the 15th century. It was characterized by fast drying and exceptional durability. Just ask Michelangelo. It lost favor over the years, although some prominent artists, including Andrew Wyeth, preserved the medium.
There was a professor at Yale who taught tempera painting to McNally. The teacher is long gone and Yale dropped the course from its curriculum. It had largely forgotten his contribution until McNally's work was called to its attention. That was done by another Yale alum, retired Fort Lauderdale lawyer Laz Schneider. He is a friend of the artist's son, Phil McNally, also retired from banking. Not surprisingly, many of Nella McNally's relatives and acquaintances have added the word "retired" to their resumes. But she is far from retired.
The artist will be part of "Yale 50/150" marking 50 years of Yale University admitting women and 150 years of their granting women art degrees. The event will run from March until November. Yale's art gallery obviously is a major part of the celebration, and McNally will serve as a link to its past. The school made a two-hour video of McNally's painting technique. The gallery is also adding one of her works to its permanent collection as an example of the egg tempera technique.
The centenarian artist is not without recognition at home. She was grand prize winner two years ago at the Bonnet House annual juried competition, and recently received a special mention for her more recent work.
The painting chosen for the gallery is a story itself, going back to 1960. McNally was asked by her sister to do a painting of a nun who taught at a now closed small Catholic college in New Hampshire. She was known as Sister Mary Margaret. The relative planned to give the painting to the order to which the nun belonged. The order, however, refused it, terming it "vainglorious." They must have been humble nuns indeed. Today, no one knows Sister Mary Margaret's real name. The painting was damaged by water and then restored and was in the home of McNally's daughter in Connecticut. Now Sister Mary Margaret at last will have a permanent place in one of the world's great universities. So much for vainglory.
---